New Endowments Honor Outstanding Alumni, Cherished Supporters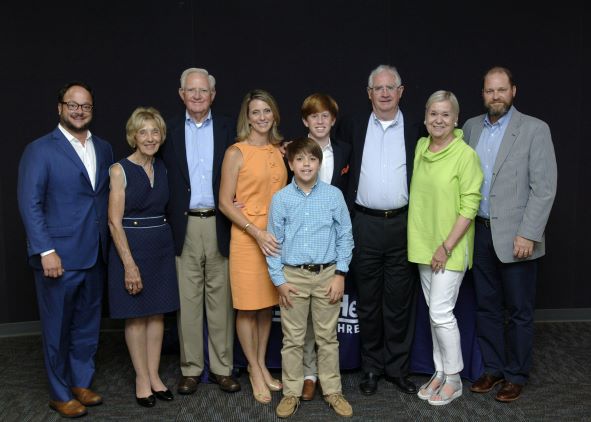 The creation of two endowed professorships and two endowed scholarships was recently celebrated at a ceremony held by the LSU Health Sciences Foundation. The new endowments were made possible by many generous private gifts, as well as matching dollars from the Louisiana Board of Regents through its Endowed Professorship and Endowed Superior Graduate Student Scholarship Support Fund. A total of $120,000 was provided from these funds which provide direct support both to our faculty and students.
The Tilakram and Bhagwanti Devi Distinguished Professorship in Cleft Lip and Palate Surgery and Training
The Devi Distinguished Professorship was fully funded in 2017 through a gift from the Sham L. Gupta family. Several members of the Gupta family are graduates of the LSU Health Shreveport School of Medicine. The Gupta family gave their gift in appreciation for their educational experience and in memory of Sham Gupta's parents. This professorship will help fund expenses for the Department of Oral and Maxillofacial Surgery faculty, house officers and students to travel to India, a country the Gupta family has close ties to, where they perform life-changing cleft lip and palate surgeries on children, as well as providing educational opportunities related to these surgeries. The inaugural Devi Professor is Dr. Jennifer Woerner, Professor of Oral and Maxillofacial Surgery, the Residency Program Director, and the Fellowship Director of the Craniofacial and Cleft Surgery program.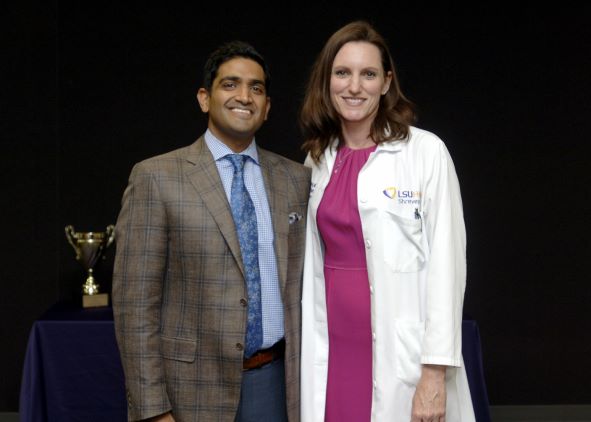 Dr. Rishi Wadhwa, representing the Gupta family, and Dr. Jennifer Woerner
Alice Coleman Endowed Professorship in Pediatric Rheumatology
Alice Coleman was a business leader who was active in property management and downtown Shreveport real estate development for many years. She was diagnosed in the mid 1960's with rheumatoid arthritis, a disease which, at that time, had very few treatment options. Alice is described as a woman who broke every glass ceiling imaginable, and who led with professionalism and courage despite suffering from her arthritis. After her passing in 2008, gifts were given to establish an endowment in her honor. With the matching funds from the Board of Regents, the Alice Coleman Professorship was created to support the work of a Pediatric Rheumatologist. The inaugural Coleman Professor is Dr. Sarwat Umer, Associate Professor of Medicine and Pediatrics, the Director of the Pediatric Rheumatology Clinic and the Associate Program Director of the Rheumatology Fellowship.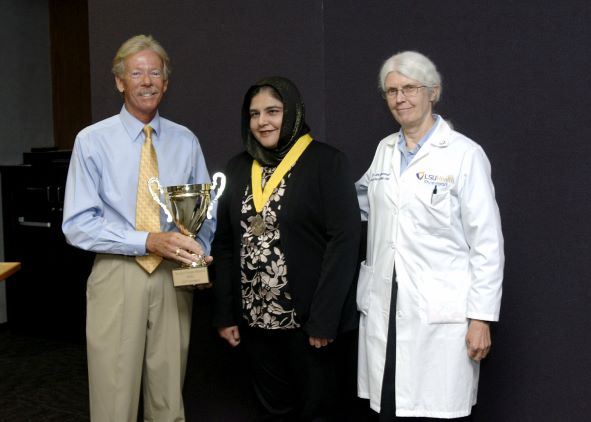 Mr. Pat Murphy, representing primary donor organization BOMA, with Dr. Sarwat Umer and Dr. Jane Eggerstedt
Charles G. Hargon, Jr. MD Memorial Scholarship for Medical Students
After the passing of LSU Health Shreveport alumni and former fellow at Feist-Weiller Cancer Center, Dr. Charles "Chad" Hargon, Jr., friends and family turned their grief into giving back so that Dr. Hargon's legacy could live on. Dr. Hargon's LSU fraternity brothers, along with his loving family, friends, and colleagues from across the nation, made it possible for the Charles G. Hargon, Jr. MD Memorial Scholarship for Medical Students to be created. This scholarship will help cover the cost of tuition for a medical student who displays outstanding moral character and dedication to serving their community, and provide them with the opportunity and encouragement to practice medicine in Louisiana.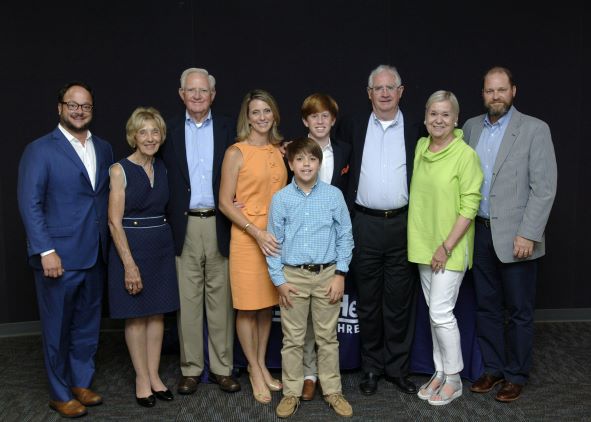 The Hargon family and donors
Sandra and Jerry Martin Endowed Scholarship for Medical Students
Dr. Cindy Martin, a graduate of the School of Medicine who has gone on to become Assistant Professor of Medicine, Co-Director of the Adult Congenital and Cardiovascular Genetics Clinic, and Director and Endowed Scholar of the Lillehei Heart Institute at the University of Minnesota, wanted to find a way to give back to her alma mater and invest in future generations of physicians. Dr. Martin's wish was to accomplish the following: support LSU Health Shreveport; honor her parents Sandra and Jerry, who are educators in the small town of Ashland, Louisiana; and inspire future generations of young people from small towns like Ashland in North Louisiana to pursue a career in medicine. The Sandra and Jerry Martin Endowed Scholarship for Medical Students provide the School of Medicine Admissions Committee with the tools needed to compete with other medical schools and recruit top students to Shreveport.