2021 investiture ceremony
Department of Medicine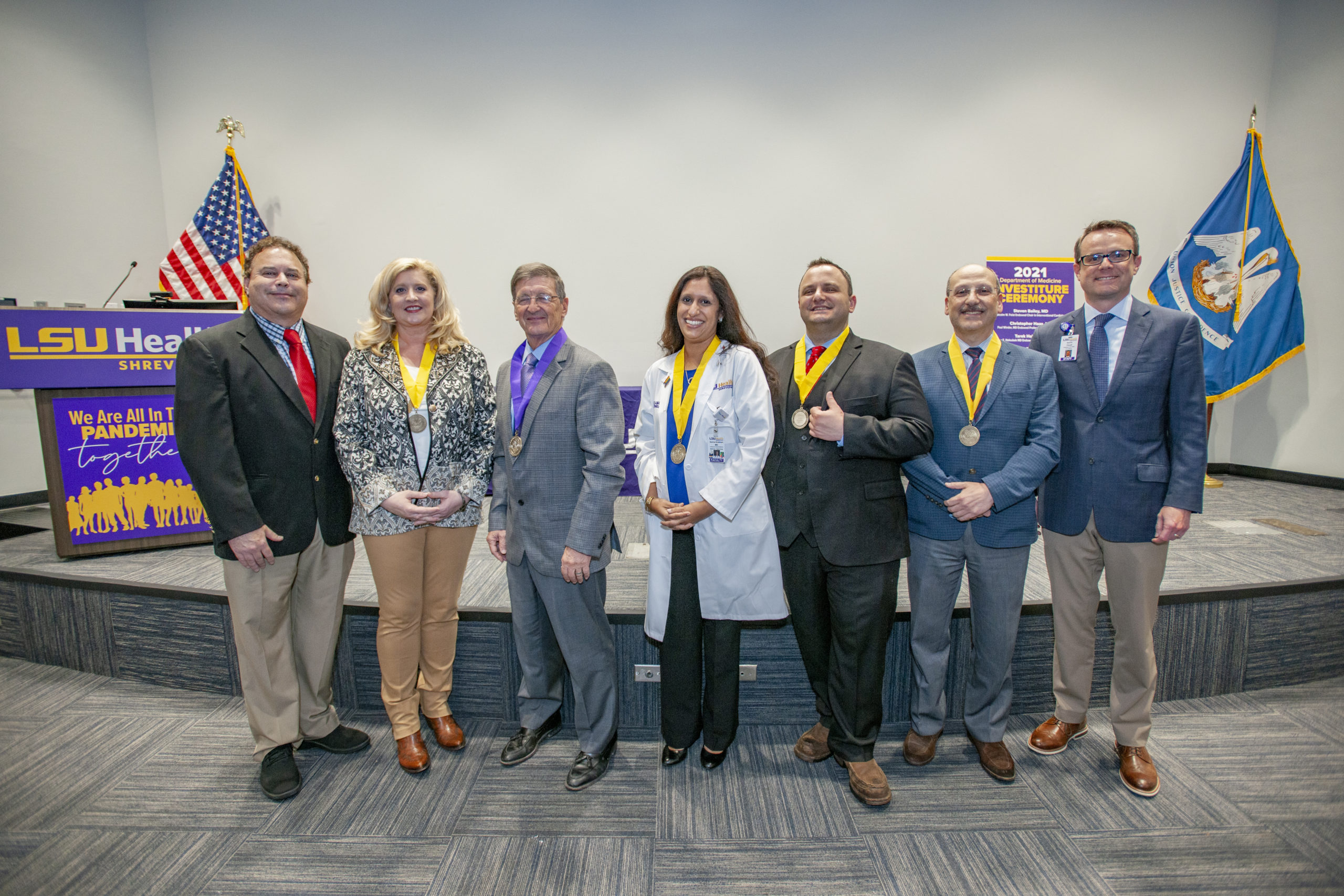 On Friday, December 17th, 2021 we recognized the formal investitures of an endowed chair and four professorships for the LSU Health Shreveport Department of Medicine.
Endowed chairs and professorships are the highest honor that can be bestowed on a faculty member. Their purpose is 2-fold: to provide recognition of our best and brightest and to provide crucial funding of the holder's work or to support an academic department's specific needs.
Congratulations to these distinguished faculty members! Continue reading below to learn more about the chair and professorship holders and the donors who made these endowments possible.
Steven

 

Bailey, MD, MSCAI, MACP, FACC, FAHA
Malcolm W. Feist Endowed Chair in Interventional Cardiology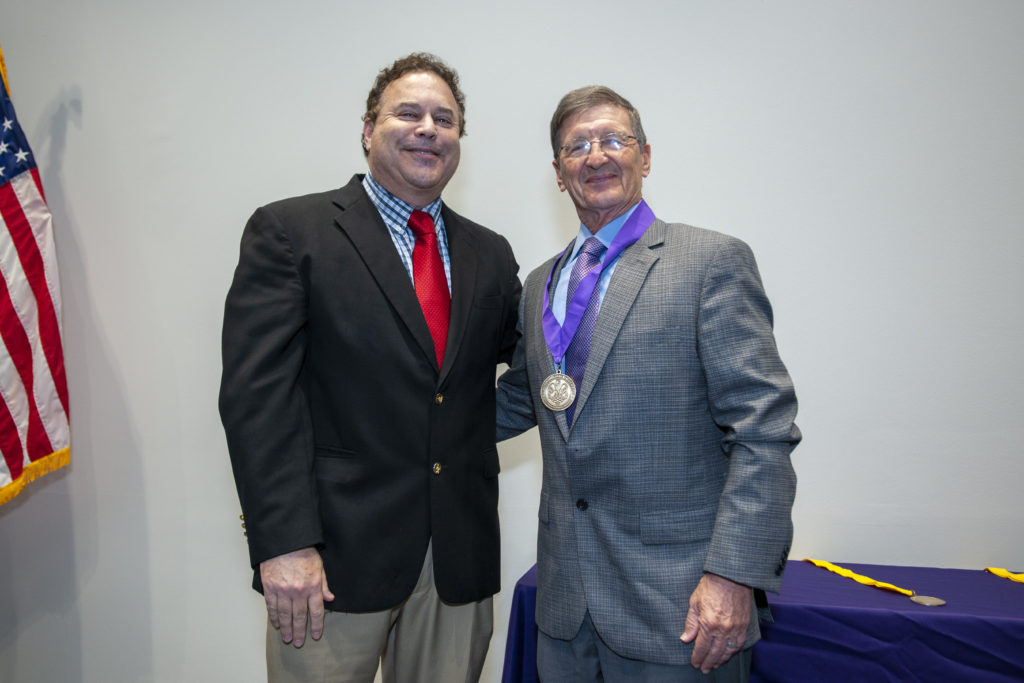 Dr. Steven Bailey is the Chairman of Internal Medicine at LSU Health Shreveport. He also is a Tenured and Emeritus Professor of Medicine and Radiology and previous Chief of the Janey and Dolph Briscoe Jr. Division of Cardiology at the University of Texas Health Science Center in San Antonio, Texas. Dr. Bailey received his medical degree from the University of Oregon Health Science Center at Portland and did his medicine residency and cardiology fellowship at Fitzsimmons Army Medical Center in Aurora, Colorado. He is board certified by the American Board of Internal Medicine with subspecialty board certification in both Cardiovascular Disease and Interventional Cardiology. Dr. Bailey's clinical focus is in Adult Congenital/Structural and Valvular heart disease in addition to Coronary Atherosclerotic Disease. His research laboratory is involved in investigating the effects of NOX subtypes in promoting cardiovascular disease and Pulmonary Endothelial cell prothrombic response to Covid 19 viral infection. He has translational research in the field of nanotechnologies and nanosensors and holds several patents in these fields. He was the Program Director for Interventional Cardiology at UTHSCSA from 1999 to 2019. Dr. Bailey chaired the UTHSCSA Promotion and Tenure committee. Dr. Bailey is a Past President of the Society for Cardiovascular Angiography and Interventions (SCAI) and is currently the Editor in Chief of Catheterization and Cardiovascular Interventions, which is the official publication of SCAI. He is a Master Fellow of SCAI, a Master Fellow of ACP, a Fellow of the American College of Cardiology, and a Fellow of the American Heart Association. He is a member of the Association of University Cardiologists, the Association of Cardiology Professors, as well as the International Andreas Greuntizig Society.
The Malcolm W. Feist Chair in Interventional Cardiology was established in 2019 through the legacy estate of Malcolm Feist. Upon his death in February of 1985, Malcolm Weiller Feist, a Shreveport attorney, donated his substantial estate to the LSU Medical Center in Shreveport for the explicit purpose of supporting research in cardiovascular diseases. LSU Health Shreveport created an enduring endowment from the estate, and interest from the endowment and oil and gas revenue from estate property have given LSU Health Shreveport the resources and flexibility to expand cardiovascular research and recruit standout faculty.
Christopher Haas, MD
Paul Winder, MD Endowed Professorship in Dermatology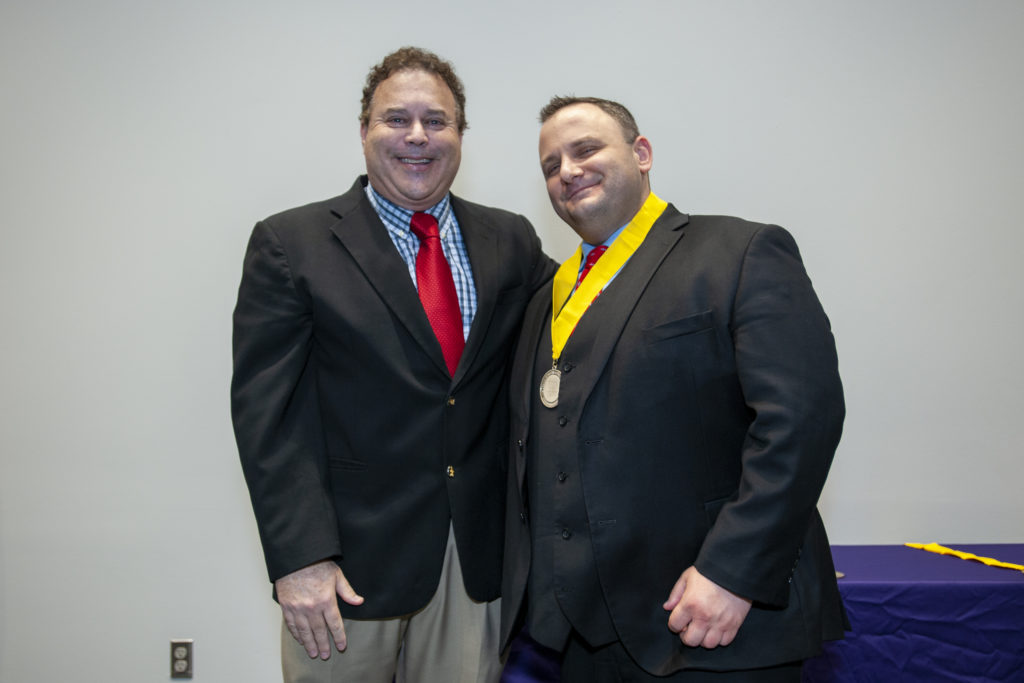 For a number of years, LSU Health Shreveport was without a practicing dermatologist, so we are delighted to bestow this honor upon one of our own who has returned to serve his alma mater. Dr. Christopher Haas is the Division Chief of Dermatology and an Assistant Professor at LSU Health Shreveport. A native of Monroe, Louisiana, Dr. Haas completed his medical degree and training in internal medicine proudly at LSU Health Shreveport. Specific areas of focus for Dr. Haas are complex medical dermatology, dermatologic emergencies, rheumatologic dermatology, skin cancers (including melanoma, cutaneous T- cell lymphoma), cosmetic and surgical dermatology. He enjoys treating both pediatric and adult patients.
The Paul Winder, MD Endowed Professorship in Dermatology was established in 2001 to honor and carry forward the legacy of long-time LSU Health Shreveport faculty member and founding member of the dermatology section, Dr. Paul Winder. The Investiture of the Winder Professorship is doubly important today as it signifies the return of a practicing dermatologist to the faculty of LSU Health Shreveport. Pictured with Dr. Haas is Dr. Winder's daughter, M'Lissa Sella, who joined us for the investiture ceremony.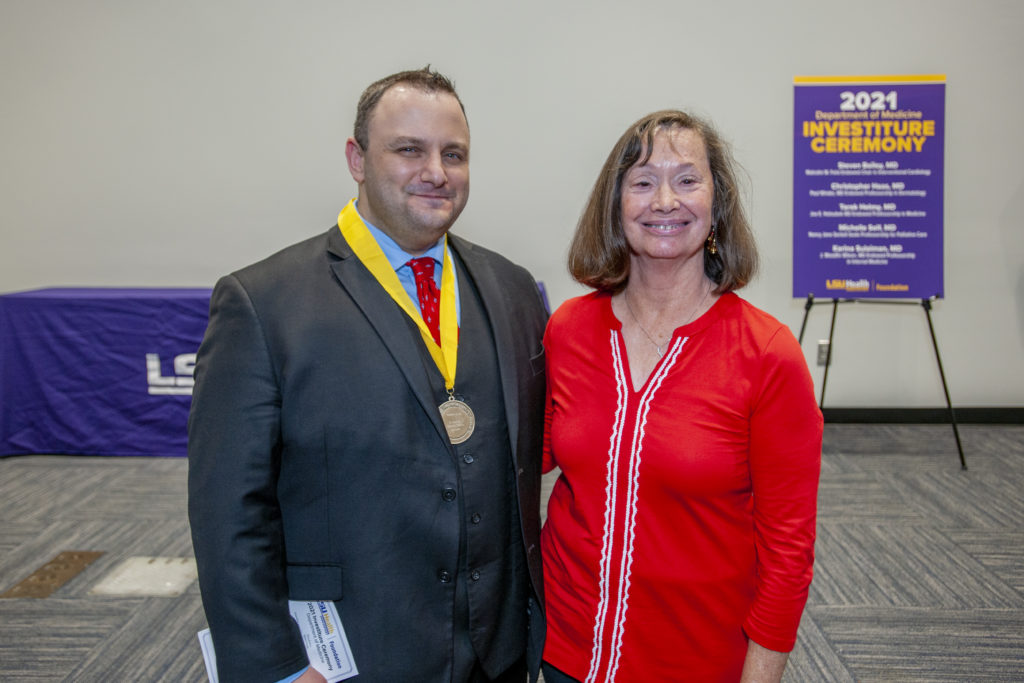 Tarek Helmy, MD
 Joe E. Houlebek MD Endowed Professorship in Medicine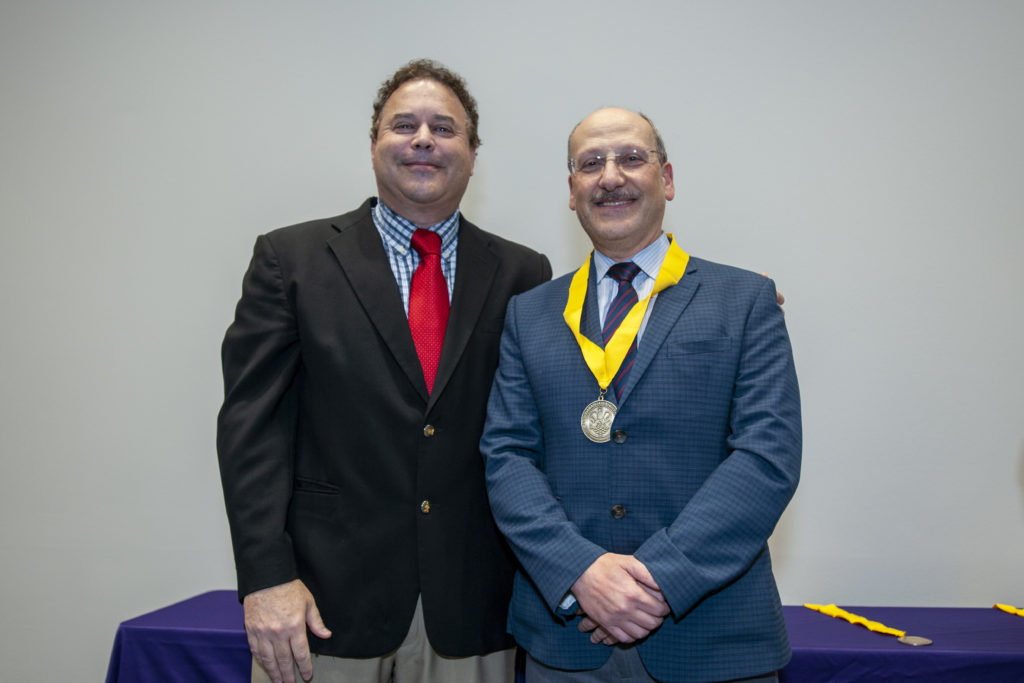 Dr. Tarek Helmy is the Section Chief of Cardiology and a Professor of Cardiology.  He completed his interventional fellowship training from New England Medical Center, Tufts University.  He has been on the faculty at Emory University School of Medicine, University of Cincinnati College of Medicine, and Saint Louis School of Medicine.  His interests include complex coronary intervention, CTO and structural heart disease.  His research interests are in coronary physiology.
The Joe E. Holoubek, MD Endowed Professorship in Medicine was established in 2006 through a bequest from the estate of Dr. Joe's late wife, Dr. Alice Baker Holoubek. Dr. Joe and Dr. Alice Holoubek were beloved physicians not only in  Shreveport but across the state of Louisiana and beyond. If I'm not mistaken, upon Joe's passing, his estate also funded a professorship in Alice's memory at the LSU School of Medicine in New Orleans. These 2 married physicians shared a special bond and love for 65 years. Dr. Joe was a central figure in the efforts to create our School of Medicine over 50 years ago. This professorship sponsors visiting lecturers and educational seminars within the Department of Medicine. Pictured with Dr. Helmy is Joe and Alice's daughter and former LSU Health Sciences Foundation board member, Martha Holoubek Fitzgerald.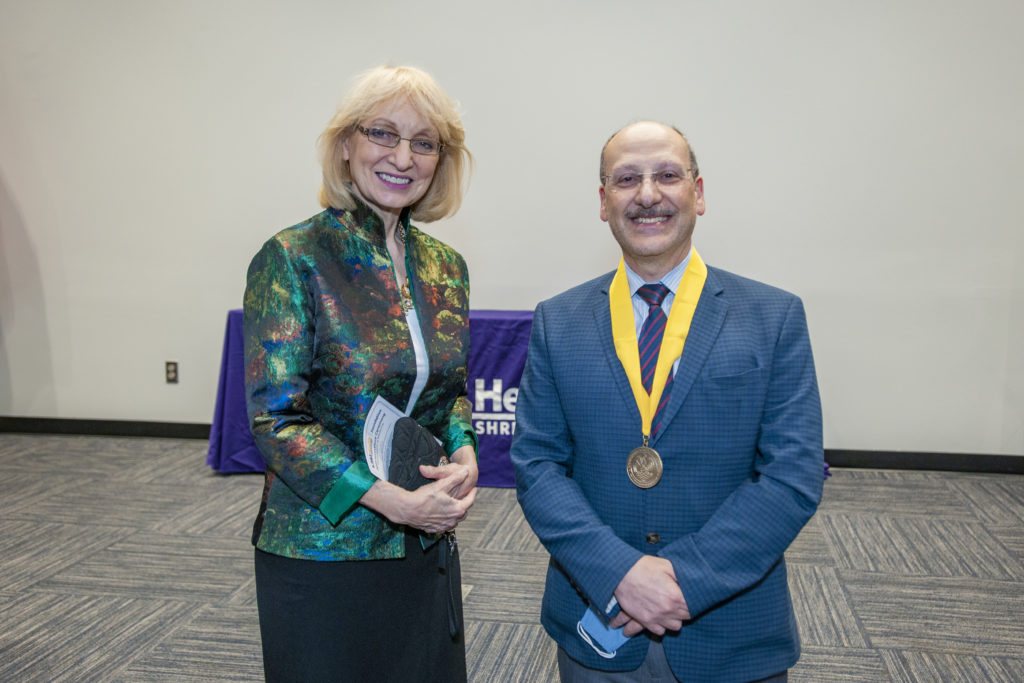 Michelle Self, MD
Nancy Jane Sentell Seale Professorship for Palliative Care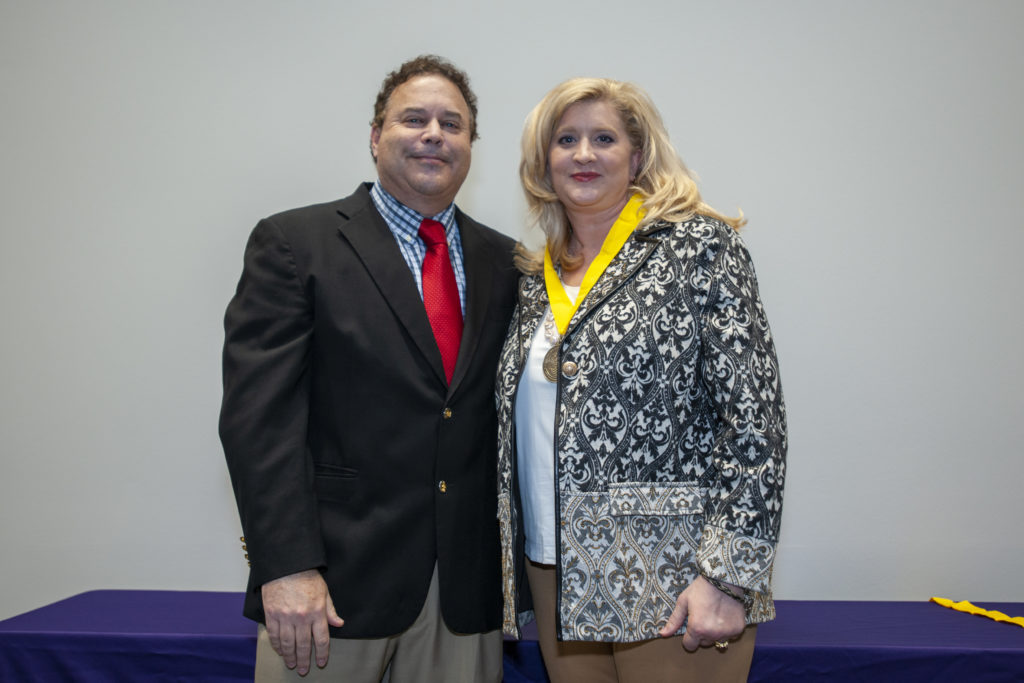 Dr. Michelle Self is currently Chief of Palliative Medicine and serves as Assistant Professor of Medicine. She is board certified in both Family Practice and Hospice and Palliative Medicine. Dr. Self is a proud Shreveport native and received her undergraduate degree from Louisiana State University in Shreveport in 1992. She completed her medical degree, in 1996, and residency, in 1999, both from Louisiana State University Medical Center in Shreveport. After serving in private practice for over 20 years, Dr. Self has returned to Louisiana State University Health Sciences Center as faculty of the Department of medicine while developing Ochsner LSU's Department of Palliative Medicine. Her interest in hospice and palliative care began during her residency and has continued to be one of her passions through her career. She has served as Associate Medical Director for Hospice of Shreveport/Bossier from 1999 to 2016, Medical Director for Heart of Hospice from 2016 to 2019, and now serves as the Medical Director for the Carpenter House of Shreveport and St. Joseph Hospice.  Dr. Self was named in the Three Best Rated Physicians for primary care in the Shreveport area in 2019. She is a member of the American Academy of Family Practice, American Academy of Hospice and Palliative Medicine, and Louisiana Mississippi Hospice and Palliative Care Organization.
The Nancy Jane Sentell Seale Professorship in Palliative Care was created in 2012 from funds contributed by Nancy and Dick Seale through the Robert Arthur Seale Foundation. The generosity of the Seale family has allowed us to focus on the humanistic aspects of the medical profession, including palliative care and end of life care. Through this professorship, we are able to host medical ethics conferences and teach compassionate clinical communication skills to our students, residents, and fellows. Pictured with Dr. Self is Nancy Jane Seale.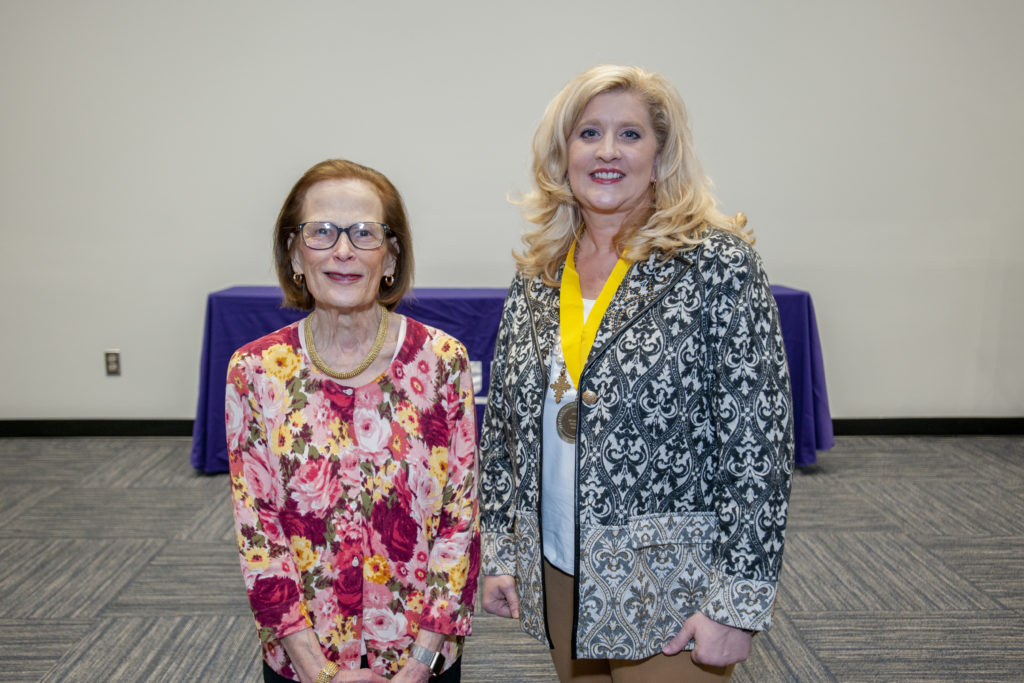 Karina Sulaiman, MD
J. Woodfin Wilson, MD Endowed Professorship in Internal Medicine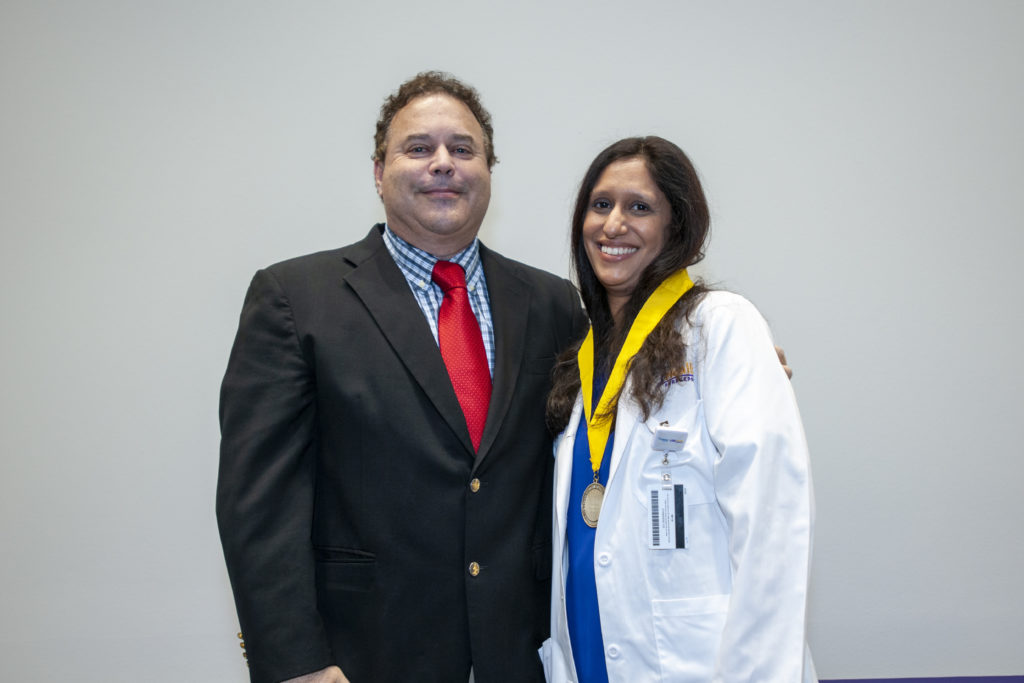 Dr. Sulaiman is a Professor of Clinical Internal Medicine and Nephrology. She received her medical degree at the Aga Khan University Medical College in Pakistan and completed her residency and fellowship in Nephrology at LSU Health Shreveport. Since joining the faculty here as a Clinician Educator, she has worn numerous hats including Clerkship Director, Associate Program Director of Medicine/Pediatrics and Nephrology and is currently the Program Director of the Internal Medicine Residency. She has been the recipient of the Allen A. Copping Award for Excellence in teaching as well as the Leonard Tow Humanism in Medicine award. Dr. Sulaiman has been inducted into both the Alpha Omega Alpha and Gold Humanism Honor societies. She considers mentorship and shining a light on healthcare disparities and cultural competency in Medicine the most rewarding aspects of her role as a Clinician Educator. She is grateful for the support and love of her family and remains committed to making the world a better place for her own and all children to grow up in.
The J. Woodfin Wilson, MD Endowed Professorship in Internal Medicine was established in 2004 by the Medical Center Clinics, a group founded in 1968 by 11 local physicians who were members of the visiting staff of the LSU Health Shreveport—then known as Confederate Memorial Medical Center. The sole purpose of the Medical Center Clinics group was to receive and donate funds to support the resident training programs at LSU Health Shreveport. Dr. J. Woodfin "Woody" Wilson was a founding member of the Medical Center Clinics as well as a Clinical Professor in the Department of Medicine. Pictured with Dr. Sulaiman is Dr. Jerry Martin, board president of the Medical Center Clinics.